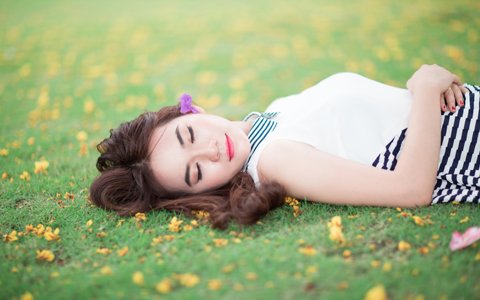 We understand that for some of our patients, a trip to the dentist is as intimidating and as terrifying as public speaking, or snakes, or spiders.
In these situations, when reassuring words are not enough, sedation dentistry could provide the solution. In our sedation dentistry procudures, we employ laughing gas and oral conscious sedation methods. The method of sedation is based on the recommendation of Dr. Javadi and your preference.
Laughing Gas
Laughing gas is breathed in during your appointment. There are many benefits to using laughing gas. Using this method helps patients relax; they may even feel a little giddy. You are usually conscious and able to interact with the dental professionals around you.
Laughing gas is also considered to be one of the safest and most effective sedation methods for children. However, it is up to the parents to determine if laughing gas is the best solution for their dental-phobic children.
Laughing gas helps reduce anxiety about future dental visits, and in the long run this means healthier teeth and gums because there is no tendency to avoid dental appointments out of fear.
Oral Conscious Sedation
Oral conscious sedation is an alternative to laughing gas. As the name suggests, the sedative is orally administered. The use of this method of sedation can result in a more unconscious state. Dr. Javadi might recommend this sedation method over laughing gas for dental-phobic patients.
Oral conscious sedation is also ideal for patients who have anxiety about various dental procedures, but who also have reservations about having masks put over their faces or who prefer to be more aware than the twilight state of some laughing gas effects.
We will use the sedation method that makes you feel the most comfortable during your dental treatment. We know that trust has to be earned, and one of the best ways to earn trust is to listen to what you believe is best for you.
Sedation Options for Peaceful Appointments
With our sedation dentistry we aim to help you keep your peace of mind during your visit. We will always have your best interest and your best health in mind.