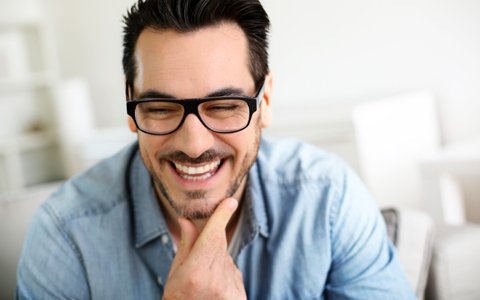 We offer complete periodontics care, including scaling, surgery, and deep cleaning. The primary focuses of periodontics are the gum and the supporting structure of the teeth. Most people focus on the health of their teeth because, besides the lips, they are the most visible feature of the mouth. However, like the foundation of a building, the gums and bone beneath the gum are what support the teeth.
If the gums fail, then the teeth will soon follow. It is important to maintain healthy gums in order to maintain healthy teeth. One of the preventative procedures that we provide is scaling.
Gum Disease Treatment
Scaling involves the removal of dental plaque buildup on the lower portion of the tooth just below the gum line. This is done by using a dental instrument caller a dental scaler to reach dental plaque buildup beneath the gum line but above the root of the tooth. Depending on our dentist Dr. Javadi's recommendation or your personal preference, this procedure might require a local anesthetic.
Scaling is often followed up by deep cleaning (also known as root planing,). In this procedure, Dr. Javadi will use a dental instrument to get beneath the gums and smooth the root of the tooth. This is done to help receding gums reattach to the teeth.
Periodontal Surgery
The two main types of periodontal surgery are gum graft surgery and periodontal plastic surgery. Periodontists are sometimes referred to as the plastic surgeons of dentistry because periodontal surgery can enhance the way your smile looks while improving gum health.
Gum graft surgery is a procedure involving the grafting of skin tissue to an affected gum area. The most common reason for gum surgery is to restore gum tissue that has receded to the point of exposing the root of the tooth.
There are many reasons why Dr. Javadi might recommend periodontal plastic surgery, such as when bone loss has occurred due to missing teeth. One of the most common periodontal plastic surgery procedures is ridge augmentation, which is done to recreate the natural contour of the jaw where bone loss has occurred.
We Are Ready to Help!
Regardless of which periodontal procedure you may require, we will be sure to give you the type of care in La Mesa that will bring positive and long-lasting results. Call and schedule an appointment today with our dentist in La Mesa!